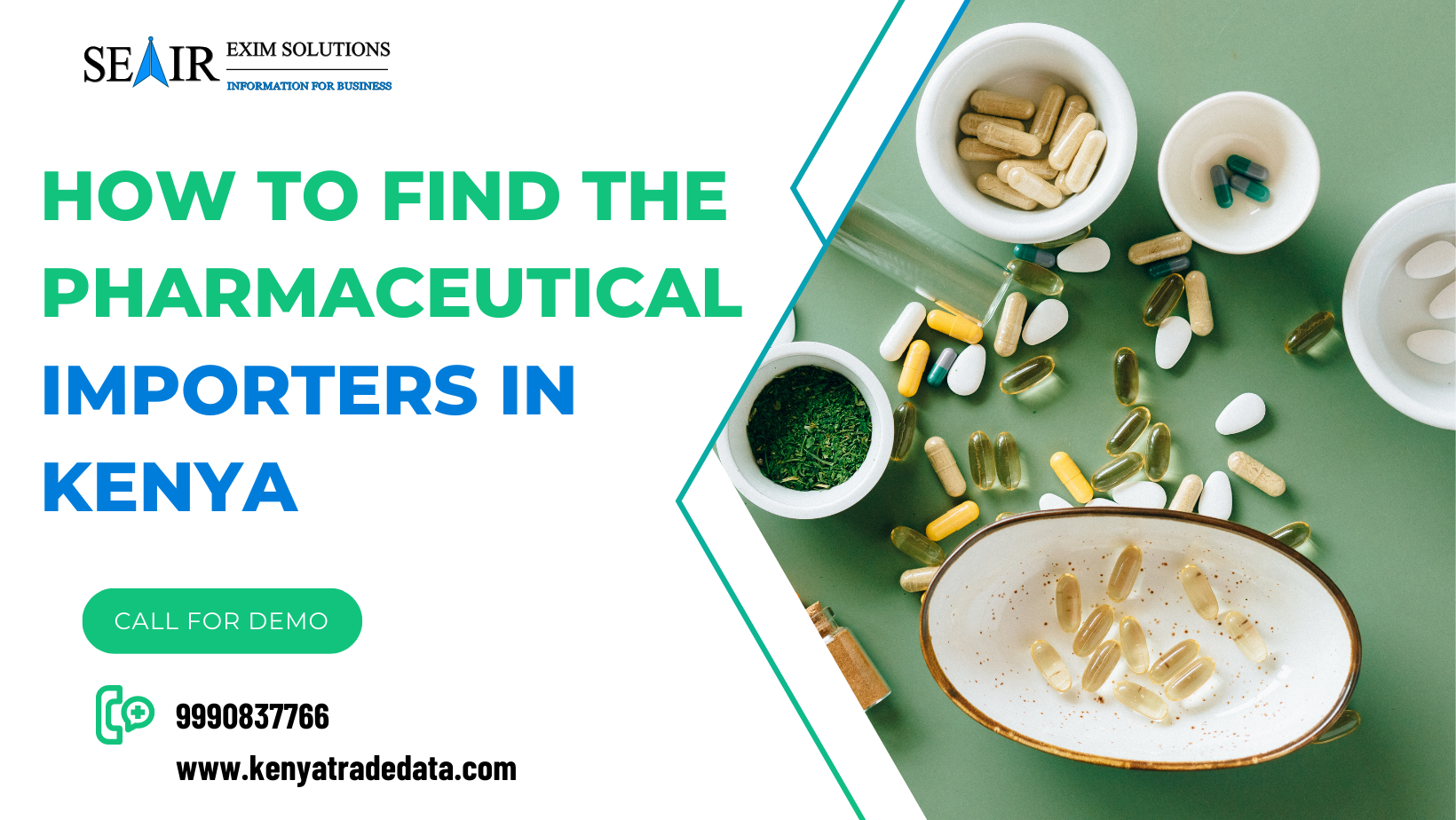 According to the research and market study, the pharmaceutical industry plays a crucial role in ensuring the availability of safe and effective medicines to improve public health. For entrepreneurs and businesses interested in entering the pharmaceutical market in Kenya, understanding the imported landscape and identifying reliable importers is essential. This blog post aims to provide valuable insights into the pharmaceutical import industry in Kenya and guide you on how to find reputable pharmaceutical importers in the country.
Is Pharmacy Business Profitable in Kenya?
Yes, the pharmacy business is profitable in Kenya as it's simple to start. However, a pharmacy requires more equipment and is more advanced. A chemist is simple to start, has little start-up expenditure, and solely sells prescription medications. Before delving into the process of finding pharmaceutical importers, it's important to assess the profitability of the pharmacy business in Kenya.
The pharmaceutical sector in Kenya has witnessed significant growth in recent years, driven by factors such as population growth, increasing healthcare awareness, and improved access to medical services. With the rising demand for healthcare products and services, the pharmacy business presents lucrative opportunities for entrepreneurs who can effectively navigate the market and establish reliable partnerships with pharmaceutical importers.
Pharmaceutical Import Statistics in Kenya:
To gain a better understanding of the pharmaceutical import landscape in Kenya, let's explore some key import statistics. According to Kenya Import Export Data, Kenya heavily relies on imports to meet its pharmaceutical needs. In 2020, Kenya imported pharmaceutical products worth approximately $488 million, showcasing the scale of the import market and the potential it holds for aspiring pharmaceutical businesses.
According to the Medicine Import Data Kenya, Kenya imported pharmaceutical products worth US$776.76 million in 2021. The data, historical chart, and statistics for Kenya Imports of Pharmaceutical Products were last updated in May of 2023. The value of Kenya's imports of pharmaceutical and medical products in December 2021 was 195,063.899 USD. This represents an increase from the prior figure for December 2020 of 127,959.759 USD.
Who Are the Top 5 Importers of Pharmaceuticals in Kenya?
While it's crucial to identify the leading importers in the pharmaceutical industry, it's equally important to focus on importers who operate specifically within the Kenyan market. Here are the top five importers of pharmaceuticals in Kenya according to Kenya Trade Data:
Megascope Healthcare Kenya Ltd

: Megascope is a renowned importer and distributor of pharmaceutical products in Kenya, offering a wide range of medicines and healthcare solutions.

Neopharma Kenya Limited:

Neopharma is a leading importer and distributor of pharmaceuticals in Kenya, with a diverse product portfolio that includes prescription drugs, over-the-counter medications, and medical devices.

Metro Pharmaceuticals Limited

: Metro Pharmaceuticals is a reputable importer and distributor of high-quality pharmaceutical products in Kenya, serving healthcare providers and pharmacies across the country.

Dawa Limited

: Dawa Limited is a well-established pharmaceutical importer in Kenya, known for its commitment to providing affordable and accessible healthcare solutions to the Kenyan population.

Medisel Kenya Limited

: Medisel Kenya is a trusted importer and distributor of pharmaceutical products, specializing in generic medicines, hospital consumables, and medical equipment.
Where Does Kenya Import Medicine From?
Kenya imports pharmaceutical products from various countries to meet the demand for healthcare products. According to Kenya Import Data, These are the key countries from which Kenya imports medicine include:
India

: India is one of the largest suppliers of pharmaceutical products to Kenya. The country is known for its robust pharmaceutical industry and offers a wide range of affordable generic medicines.

China

: China is another significant source of pharmaceutical imports for Kenya. The country provides a diverse range of healthcare products, including both generic and patented medicines.

Switzerland:

Switzerland is known for its high-quality pharmaceuticals and is a key supplier of specialized medications to Kenya.

United Kingdom

: The United Kingdom is a major source of pharmaceutical imports for Kenya, offering a wide range of medicines, medical devices, and healthcare solutions.
Who is the Largest Importer of Pharmaceuticals?
The largest importer of pharmaceuticals globally varies based on specific timeframes and market conditions. However, some of the leading pharmaceutical importers in the world include the United States, Germany, France, the United Kingdom, and China according to Kenya's main imports.
How to find pharmaceutical importers in Kenya?
One of the best options to find Pharmaceutical Importers Data is Kenyatradedata.com; you may find the best export-import data by consulting the leading market research company and the leading import export data provider. We are experts in providing reliable and real Kenya Trade Data. The bills of entry that importers and buyers have completed are the basis for the import data that Kenya's customs department gathers.
Also, Kenya Import Export Data covers the details on importers, including Importer Name, Address, Phone, Email, HS codes, Product, Price, Quantity, and Country of Origin. However, analyzing the domestic importers and customers is made easier for overseas suppliers by these helpful details. If you need any additional advice on Kenya Customs Data, our data professionals are always available to offer the best services to aid in the development of your company in the worldwide market. To schedule a hassle-free free live demo, connect today.
For free sample data report and free live demo data search
Contact no.: 9990837766
Email: info@seair.co.in
Website: www.kenyatradedata.com