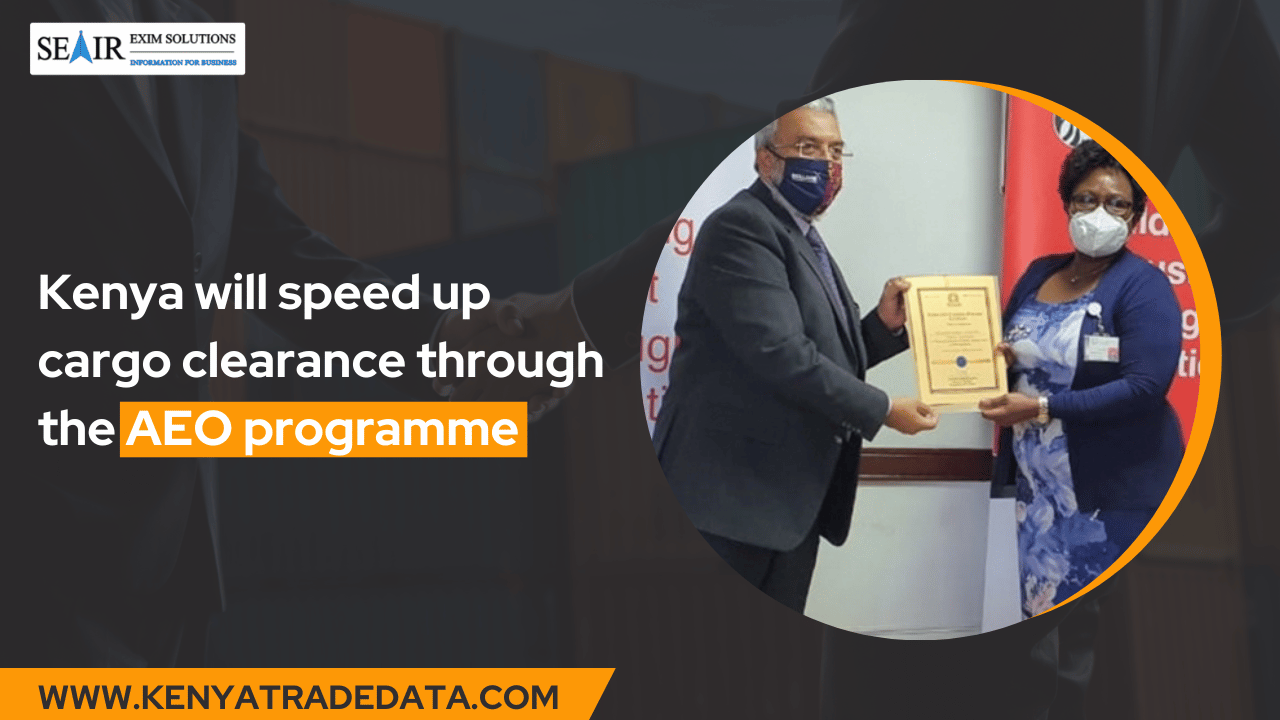 Like many other countries, Kenya relies heavily on the movement of goods to drive its economy. With a growing population and increasing demand for goods, the government has taken steps to make it easier and faster to clear cargo through the country's ports.
One of the ways that Kenya is doing this is through the Authorized Economic Operator (AEO) programme. This programme is designed to streamline the cargo clearance process and make it more efficient for importers and exporters.
Recently, the Kenya Revenue Authority (KRA) announced that it will be speeding up cargo clearance through the AEO programme. This is great news for businesses that import and export goods to and from Kenya, as it will save them time and money.
What exactly is the AEO programme and how does it work?
The AEO programme is a voluntary scheme that is open to all economic operators involved in the international supply chain, including importers, exporters, carriers, and customs agents. The aim of the programme is to identify reliable and compliant economic operators and to provide them with benefits that will help to streamline their cargo clearance process.
To become an AEO, economic operators must meet certain criteria and undergo a rigorous vetting process. This includes demonstrating a strong record of compliance with customs and tax regulations, having a secure supply chain, and having adequate financial solvency.
Once an economic operator has been approved as an AEO, they will be eligible for a range of benefits, including reduced cargo inspection, prioritized processing of cargo, and simplified customs procedures.
The KRA's decision to speed up cargo clearance through the AEO programme is a significant development for Kenya's economy. By making it easier and faster to move goods in and out of the country, businesses can operate more efficiently and compete more effectively in the global marketplace. Get Kenya Import Data
Kenya accelerates cargo clearance through the AEO programme
Despite the government's support, the adoption of the Authorised Economic Operators (AEO) customs clearing scheme throughout the country has been gradual in recent years.
From its inception with only 11 enterprises in 2007, it has grown to 325 accredited companies in the country and 202 in the East African area.
Yet, the IRS sees room for expansion as it prepares to introduce the national AEO framework later this year.
As a result, the government has decided to launch a partnership engagement to get more customs to join the project to enhance trade.
The taxman also hopes to develop cooperation among multiple government departments and their leadership through engagements to speed up cargo clearance processes and increase income. Also, know Kenya Import Export Data
It will also contribute to an increase in the country's investment attractiveness index, resulting in additional FDI. The taxman is also pressing for better collaboration between customs and businesses.
According to KRA's Trade Facilitation Deputy Commissioner Susan Wanjohi, the taxman has to establish more collaborative partnerships between CEOs and government officials to accelerate the onboarding of additional customs and reap the benefits of the programme.
According to Wanjoi, the programme facilitates legitimate trade, reduces fraud, improves tax collection efficiency, and adopts modern based practices critical in developing international standards for competitiveness, making the country more investor-attractive.
She went on to say that the plan is critical for increasing port turnaround times and port efficiency, all of which lead to the ease of doing business in the country and the East African region.
Benard Ndungu, the National Treasury's director general of accounting services and quality assurance, emphasized the program's benefits, citing its capacity to shorten customs clearance time by more than 25%.
Further Notification by the AEO programme
According to the taxman, AEO importers and exporters account for roughly 30% of total customs revenues collected in the country.
Due to the initiative's continued delayed acceptance, the taxman opted to speed adoption because the framework is projected to benefit businesses in the country.
We at this moment encourage all businesses, particularly Micro, Small, and Medium-sized Businesses (MSMEs), to participate in the project, owing to their significant contribution to the country's GDP, said Pamela Ahago, the acting commissioner for customs and border control.
In conclusion, the KRA's decision to speed up cargo clearance through the AEO programme is a positive development for businesses operating in Kenya. By reducing the time and cost involved in clearing cargo, the programme will make it easier for businesses to import and export goods and will help to drive economic growth in the country. Also, if you need Import Data Kenya, Kenya imports and exports data, connect with KenyaTradeData to gain complete market insights for your business. Our professionals are always ready to provide the best Kenya Export Data to grow your business globally.
For free sample data reports and free live demo data search
Contact no.: 9990837766
Email: info@seair.co.in
Website: www.kenyatradedata.com