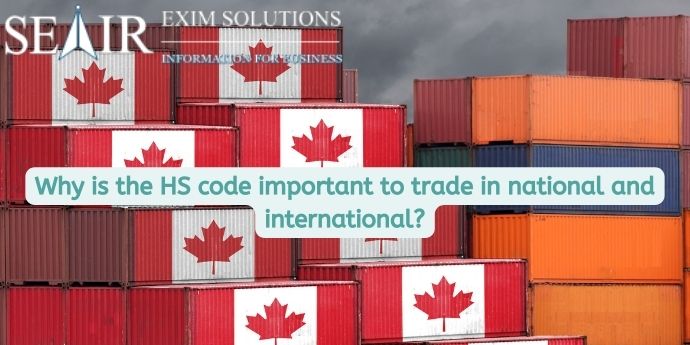 The Harmonized System is well developed by the WCO, which considers making yes of the different international product nomenclature. It helps to explain the different types of goods shipped. At present, the customer officers must utilize the HS code for clearing all commodities, which helps cross different international borders. It is a six-digit identification code with 5000 commodity groups. At the same time, this group has more than 99 chapters and 21 sections over it. Therefore it must arrange in legal and logical structure support at all times. HS develop the right rules to realize the classification of the world. Here the HS utilized more than 200 countries and different economies worldwide for a new collection of international trade. Around 98 percentages of goods have been involved in the part of the international trade, divided in the term of HS code. Suppose you come to make use of the Hs code 0104 to identify the live sheep and goats. Therefore it becomes simple to track the product with this HS code. This code will be common to follow by national and international
Different types of HS code:
On the other hand, this type of code is commonly utilized by the private sector and other international companies. It is used to control, update, and optimize the different goods, rules of origin, and additional features. This code is considered indispensable for trade and universal economic language and coding for different commodities with no risk and trouble. Here, HS Code 0210 represents the meat, salted, brine, dried, edible flours, and meat or meat offal meals. 5300 HS codes identify export goods which are divided into the heading with the subheading. There are several frozen products out there in the market. But here, HS Code 0202 represents the meat of the bovine animal, original text. Even they can arrange into the 99 various chapters with being grouped into 21 sections. This code will be divided into three parts: the first two digits of the HS code to show the product to the different chapters of the list, and the next two digits code support different identities and product categories. The last two-digit number codes are used to show the goods which are exported.
Collect exact details of each HS code:
HS code 0203 is to represents the meat of swine, frozen and fresh. Therefore, transporting the product is quite simple, and each to track with this HS code. Almost it is important to have this code and quite simple to monitor and track the product detail at any time. When you come to the have HS code 0207 represents edible offal of fowls and has species Gallus, geese, guinea fowls, and much more. Though there are several products out to sale in the market, each product has an HS code to track and collect major detail with no trouble and risk.